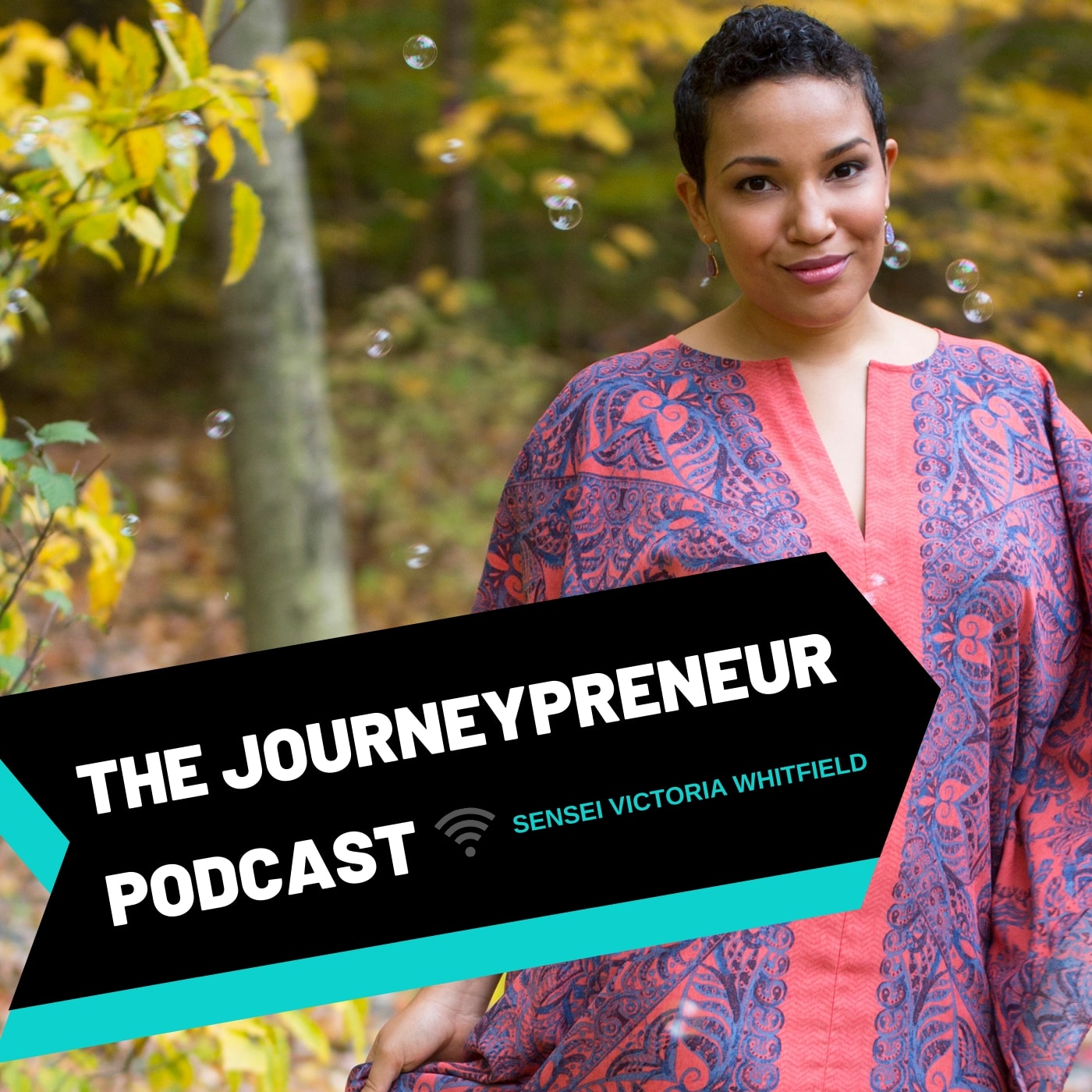 Victoria: Hey everyone, it's Sensei Victoria Whitfield here, your journey partner in business, welcoming you back to episode 177 of the Journeypreneur Podcast. This is your source for channeled holistic stress management techniques, guidance, inspiration and motivation to stay on your path to rapid financial ascension and massive impact as a conscious entrepreneur.
So in this podcast episode. I am... Oh, I don't even know if I could contain my excitement at this point. I'm so excited to get to introduce to you like a dear friend and mentor of mine, Vince Green!! This guy. Oh my goodness. You can find him at MentorWithVince.com.
Vince is - I met him as a member of the Clickfunnels year-long coaching program. He is one of the most senior coaches at Clickfunnels. And every time I talk to Vince, he blows my mind with resources, insights like incredible hacks for making my business and life easier and my business run faster. Welcome to the podcast, Vince!
Vince: Hey, thank you very much, Sensei. It is truly a pleasure. And I it's funny that for all the work we've done, this really feels like destiny, right, for us to be talking here today. And I'm thrilled. I mean, I - my energy is your energy. But I can tell you, if I was a sentence or you, my energy would be off the charts just like yours. So it's awesome. Thank you very much for the invitation and to share this time in the audience with me. Really appreciate it.
Victoria: From the heart, truly. It's a pleasure, Vince. Oh, my goodness. And you've made such a huge impact on my life. And I'm so grateful for just the encouragement, the support, the guidance. You've introduced me to so many things that I would not have had any idea to simplify complex stuff for. I'm so grateful to you so truly. It is a pleasure to have you here. And so, OK. As we both know, I'm awesome, and -
Vince: And I am awesome. Yes. Yeah, I agree. I probably used that first. Victoria is awesome.
Victoria: Yeah! And thank you! It's true, right? We know that each other are awesome and that's great. And this may be the very first time that someone is getting to hear you, hear about your story, get to know who you are and what it is you do in the world. So in your own words, my dear, could you share with us what it is that you do, but especially what are the three things that you're known for?
Vince: That's interesting. All right, so every day I get to work with amazing entrepreneurs, there are so many stories. Every day I take recordings and I mark them. I write them down on my iPad. I go back and I listen to stuff because I'm like, first of all, I'm amazed what comes out of other people's mouths. And look, we're in a covid world. We're still in a covid world as we're recording this. So we're all doing a lot of Zoom's.
I probably meet either a group or individually on a daily basis with at the probably at least 30 to 35 entrepreneurs. Now, some of those are in group and some, say five or six, of those are going to be one on ones. And it's amazing the challenges that they're up against. You know, I've been doing this for, well, you mentioned Clickfunnels, now for five and a half years.
I am one of the coaches, and we have a lot of great coaches. There's no doubt about it. We all have our genius moments and we all have the things that we're searching for and that we're improving on on a daily basis because this is for empowering entrepreneurs, for empowering people to show up fully.
-
Let's talk about it!
-
Thanks for stopping by! While you're here, let me ask you a question:
Do you ever feel like you're having a hard time sustaining the level of energy you need in order to keep up with the demands of your business?
Or do you find yourself struggling to stay consistent with your self care - like meditation, movement, and nutrition - because you're so busy and distracted at work?
Searching for safe spaces to celebrate your wins and work through your sh*t as an energy sensitive entrepreneur?
If that resonates, know this: you are in the right place; in fact your intuition has lead you here to the gateway for your next breakthrough: GO HERE NOW.