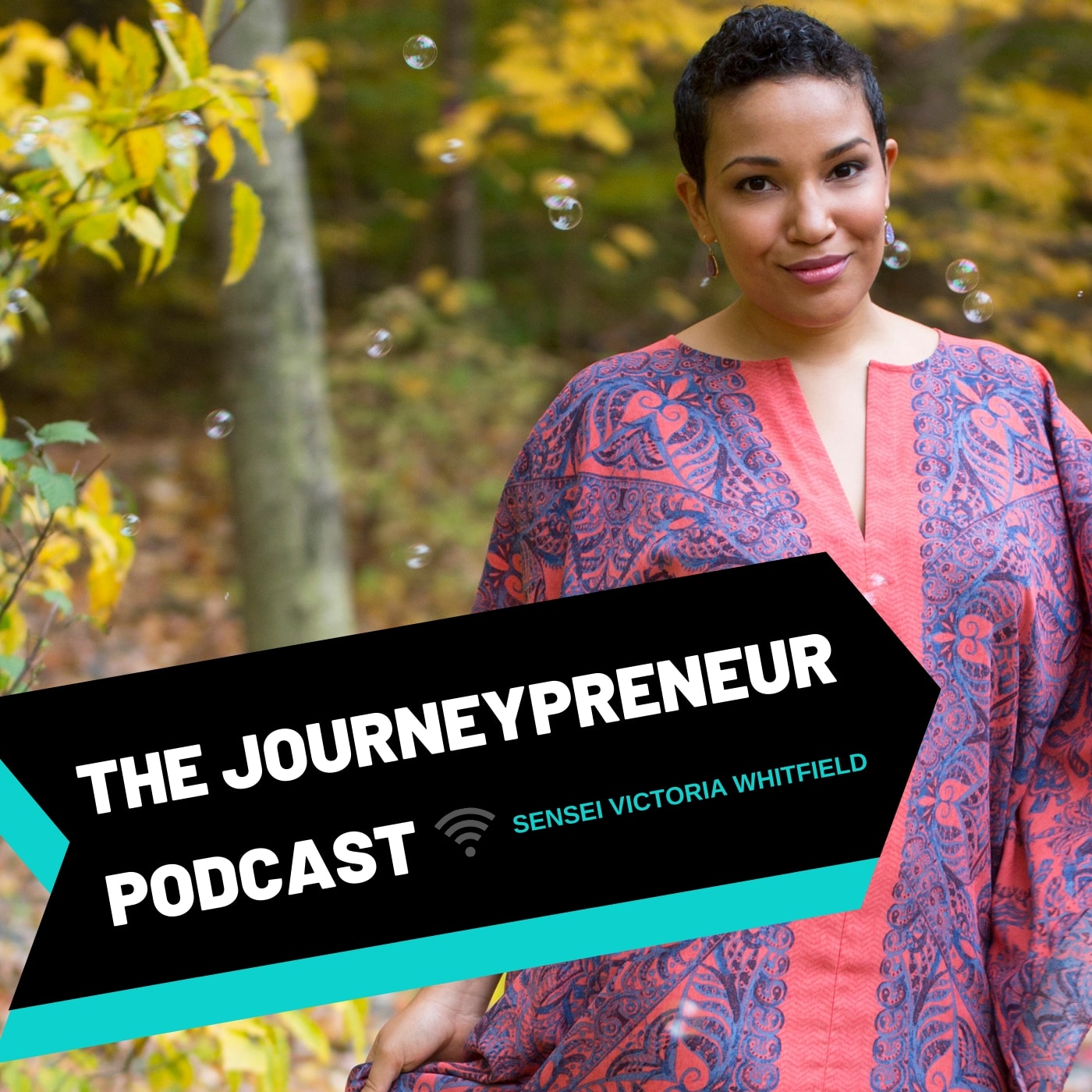 Victoria: Hey everyone, it's Sensei Victoria Whitfield here, your journey partner in business, welcoming you back to episode 166 of the Journeypreneur Podcast. This is your source for channeled holistic stress management techniques, guidance, inspiration and motivation to stay on your path to rapid financial ascension and massive impact as a conscious entrepreneur.
So in this podcast episode, I get the pleasure of interviewing and sharing with you a friend of mine, Julia Hickman, from thepetitefastinista.com and she is an amazing lifestyle and fitness coach and I'm so excited to get to share her story and her work with you.
Welcome to the podcast, Julia.
Julia: No, Victoria, I'm so excited to be here and chat with you today. Let's do it.
Victoria: So this may be the very first time that someone is getting to see you here. You learn about what you do in the world. So if you could, in your own words, could you share with us what exactly it is that you do, but especially what are the three things that you're known for? Could you tell us?
Julia: Absolutely. So I am an online lifestyle and fitness coach and I work with busy female professionals and entrepreneurs, and I help them make fitness and healthy living something that improves rather than consumes their lives. So what that really means is I help them.
I help them, like, shatter the belief that they need to be in the gym working out for hours and hours and hours, or they need to be eating lettuce and like, perfect little portioned out pieces of grilled chicken every day so that basically they don't need to give up all the things that they love and they don't need to give up all the time that they have, whether they have children or they have busy careers or businesses, they can still fit it in.
And I help them. I help them squeeze it into their busy lifestyles and the three things that I'm known for. So I would say it depends what you're asking, but if you're asking my clients, they would tell you that I am known for my quick and efficient workouts and my sweet but no nonsense attitude when it comes to just getting it done. Like there's no such things. Oh, I don't have time. McWorld Do you have ten minutes. We all can find ten minutes to do a quick workout. So that is number one. Probably if you ask my clients and if you asked my friends or my, my family members, they would probably tell you that I'm known for my discipline. I'm a runner. I run marathons. So I have that discipline of just getting up even on tough days, even on cold days, getting out there to get in my runs and sticking to a plan. Even if things don't go exactly the way I wanted them to, I still do the best that I can.
And number three, I was having some trouble thinking of a third thing. I would probably say that I'm also known for. Hmmm, I'm not for being a good friend, somebody who somebody who likes, you know, people, but I'm also I also like my time, like I also like my alone time.
-
Let's talk about it!
Feel like you've got a Money Block stopping or slowing your business growth? 
Need help clearing that block, so that you can get your next-level abundance breakthrough? 
Take the assessment at http://www.victoriawhitfield.com/quiz to find out, and apply for a Breakthrough Call with me!